Location, Affordability, and Growth: Sector 12 Greater Noida West Real Estate
Sector 12 Greater Noida West is the best place to buy real estate in the National Capital Region. For good reason, this region is swiftly emerging as one of the most attractive real estate markets in the NCR. Let's discuss Why Sector 12 Greater Noida West should be on your radar.
Benefits of investing in Sector 12, Greater Noida West
1. Strategic location:
Sector 12 is located centrally in Noida Extension. It is conveniently adjacent to Noida, Greater Noida, Ghaziabad, and Delhi. 
For end users and investors, Sector 12 Greater Noida West is the perfect site because 
of convenience and connectivity, 

proximity to important landmarks and locations,

Wide roads,

ample parking,

clean and green environment,

modern amenities

good schools,

high-class hospitals

advanced shopping centres

and many more.
2. Outstanding Connectivity:
Sector 12 Greater Noida West is well connected to the rest of the NCR. Roads in the neighbourhood are well-connected, and a metro station is expected to open soon. As a result, travelling to Delhi and other areas of the NCR will be even more convenient.
Furthermore, it is only
A 20-minute drive 

from the Noida City Centre Metro Station. 

15-minute drive 

to reach the Delhi-Meerut National Highway. 

40-minute drive 

to the future Jewar Airport.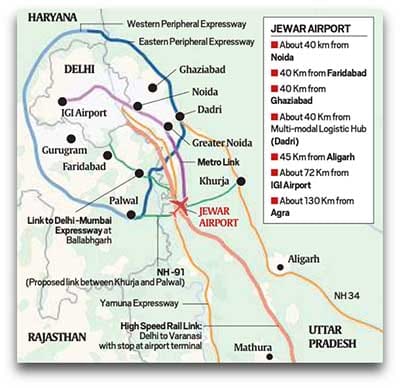 3. Reasonable Prices:
One of the main factors influencing the growth and potential of the real estate market in Sector 12 Greater Noida West is the availability of residential and commercial properties in the neighbourhood.
The location has drawn a large number of well-known real estate developers as
ATS,

County Group,

Civitech,

Fusion Brooks & Rivulet,

Eldeco,

Mahagun,

VVIP,

Spring Elmas,

and many more.
They are developing a variety of residential projects in this sector.
Sector 12 Greater Noida West has less expensive costs than other real estate hotspots in the NCR. The fact that the neighbourhood is still developing indicates that costs will undoubtedly increase soon. Due to this, it is the perfect place for investors and end users.
The area's residential properties range from 2BHK to 4BHK apartments. Its price ranges from INR 60 lakhs to INR 2 crores.
"Affordability of residences in the neighbourhood" is an important factor that has helped in this expansion of the real estate industry in "Sector 12 Greater Noida West". Property prices in "Sector 12 Greater Noida West" are relatively lower if compared to other adjacent regions such as Noida, Ghaziabad, and Delhi. It makes it an appealing investment option for homebuyers.
Additionally, we are experiencing a rise in demand for commercial properties in the region. The region has drawn a lot of big corporations and new businesses, which has increased demand for office space. To meet the needs of companies looking for a suitable place to set up shop, many well-established real estate developers are developing commercial projects in the region.
4. Proximity to Prominent Areas:
There is a growing neighbourhood of like-minded people who enjoy a high quality of life in Sector 12 Greater Noida West. 
Sector 12 Greater Noida West is near several well-known business and residential districts, including Noida Sector 62, Noida Sector 18, and Indirapuram. As a result, it's an excellent choice for anyone who wishes to live in a quiet, natural environment without losing connectivity or convenience.
To Conclude… We can say that
The real estate market in "Sector 12 Greater Noida West" is experiencing a significant growth trajectory. This region, also known as Noida Extension, has seen a surge in both residential and commercial property demand in the recent past, making it one of the most sought-after locations for real estate investment in the Delhi-NCR region.
Other than the availability and affordability of houses, "Sector 12 Greater Noida West" is a desirable location for real estate investment for many reasons. Excellent transit connections between the area and other areas of Delhi-NCR are made possible by the metro, buses, and cabs, among other means of transportation. It is a great place to live, work and play because it is close to several hospitals, malls, entertainment venues, and educational institutions.
The growth of infrastructural projects in the area is a crucial element that makes Sector 12 Greater Noida West a desirable location for real estate investment. Significant infrastructural development is taking place in the area, including, among other things, the construction of the FNG expressway, the Noida-Greater Noida Metro Rail, and direct entry from a 130 M wide road connecting the area to Kalindi Kunj. These initiatives are anticipated to significantly improve the region's connectivity and accessibility, increasing its appeal as a location for investments.